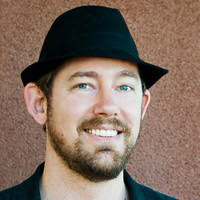 I've been a designer for 20+ years, and a lifelong artist, and love it! I work well on my own, and very much enjoy collaborating when possible, throughout: creative consultation, visioning, ideation, planning, design, and production.

During my career, I've worn many hats... graphic designer, visual artist, presentation designer (specialist), project manager, creativity coach, design consultant, animator, production artist, and even assistant instructor for creative/technical classes. I'm currently also exploring UX/UI and interactive media for web/mobile.

I'm available for freelance/contract/permanent work in the areas of: graphic design, visual design, presentation design, communications design, design management, art/design direction, creative coaching, design consulting, marketing, and advertising. 

My most recent accomplishments include producing graphics and presentation design, development, and management for 2017 annual conferences, including: Slack Technologies, for the first Slack Frontiers user conference; Udemy for Udemy Live; Visual Media Alliance (VMA) for the VMA Design Conference; the president of EOYDC for TEDxUCDavisSF's Connect Conference, as well as the organizers and multiple speakers for TEDxVail's <R>evolution Conference. 

I regularly work with: Creative Cloud, Keynote, PowerPoint, Google Slides, Dropbox, and Slack, and am fluent on both Mac and PC. I have a 2015 MacBook Pro, running the newest versions of Creative Cloud apps, Keynote, and Microsoft Office apps. 

In addition to this public portfolio, access to additional work samples can be viewed via Dropbox by request.