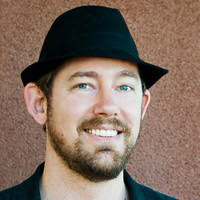 I am excited to share that after an extensive job search, and many interviews, I accepted a wonderful full-time permanent job at LinkedIn as Product Marketing Manager, Visual Storytelling. I start January 8th. All of my focus will be going into this new job, and as such, I will no longer be doing freelance or contract work. Thank you to all the clients and recruiters that I've worked with. It is wonderful to know you, and I am grateful for the opportunity I had to work with you. I look forward to staying in touch, as community is vital to us all.
I've been a designer for 20+ years, and a lifelong artist, and love it. I very much enjoy collaborating when possible, throughout: creative consultation, visioning, ideation, planning, story development, design, and production.
My career includes, or has included, the wearing of many hats... such as visual storyteller, presentation designer, graphic designer, design manager, project manager, visual artist, creativity coach, design consultant, animator, production artist, and assistant instructor for creative/technical classes. I'm currently exploring human-centered design (HCD) and design thinking.
I have experience in the areas of: graphic design, visual design, presentation design, communications design, design management, art/design direction, creative coaching, design consulting, marketing, advertising, fine art, drawing, painting, sculpting, performance art, singing, songwriting, creative writing, poetry, photography, acting, and transformational coaching.
My most recent accomplishments include presentation design, development, and management for 2017 conferences, such as: Slack Frontiers for Slack Technologies; Udemy Live for Udemy; The VMA Design Conference for Visual Media Alliance (VMA); TEDxVail's <R>evolution Conference; as well as assisting the president of EOYDC for her talk at TEDxUCDavisSF's Connect Conference.